Mobile-Friendly Websites
Budget-Friendly Pricing
$249
$79/mo. hosting & maintenance

Pay a tiny amount up front and a little more ongoing.
Minimum 18 month commitment
$999
$49/mo. hosting & maintenance

Pay a little more upfront and get a lower on going price.
Minimum 12 month commitment
$1299
$29/mo. hosting & maintenance

Pay the most upfront, get the lowest ongoing price.
Minimum 6 month commitment
What's included?
Development
Mobile Friendly website
Responsive HTML 5
CSS3 Effects
CSS3 Animations
CSS3 Transforms
Bootstrap 4 Framework
Design
Navigation and Footer
Your Text and Images
Image Gallery
YouTube/Vimeo Embed
Contact Form
All Bootstrap Elements
What's Extra?
PHP Programming
Custom Integrations
Custom DB Development
Custom Platform Development
Custom App Development
Content Creation &amp Production
Key Features
Mobile First
Since the emergence of mobile computing, mobile phones were destined to be the device most used to visit websites.
All of our websites are designed and built to deliver the best experience across all devices utilizing the latest Bootstrap 4 framework, HTML5, CSS3 and JQuery. What this means for you is that your site will look beautiful and work flawlessly on phones, tablets, laptops and desktops with no additional cost.
No joke. Scale the width of this window or try it on multiple devices to see how it responds to different size screens.
---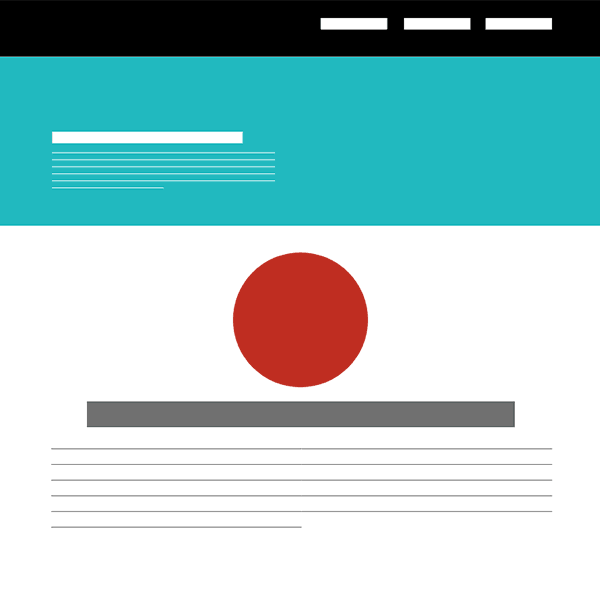 Single Scrolling Page
We lean heavily on the single scrolling page design for ease of use on mobile devices.
While there are no defined standards for mobile web usability, common sense tells us that most mobile users are typically using a single hand and flicking to scroll content. You don't want to make them jump through hoops.
If you need more than a single scrolling page, that's ok. As long as your website is under 5 pages, 5 content sections or any combination, there is no extra charge.
---
Full Service
Your time is your most precious resource. Spend it on your business, not your website - let us handle handle that.
We'll help with email setup, email forwarding, content management, domain pointing and even domain registration* for a reasonable monthly fee. Whether you rarely update your website or if you add content multiple times a week, we'll build the right solution for you.

* $20/Domain Registered